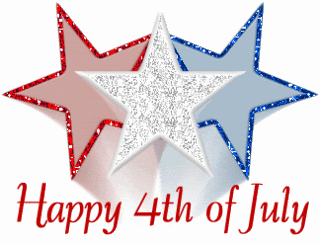 To all soldiers, past and present, thank you.
To everyone else, be safe.
Mike and I will be going to the park and watching the fireworks and listening to the Phil. One day, I want to go to Boston and watch the Pops perform and watch the fireworks over the Charles. One day, I will.
I ended up finding some really cute 4th shirts at the Target by our house last night. So now I have a new shirt to wear tonight. Yaaay.
So, until tomorrow...